Hop-on Hop-off Gozo
Where we'll go
All main towns & historical sites in Gozo
Price Includes
Tour around Gozo island with 18 different stops
Gozo may be small but it has a wealth of places to see. If you are only planning a short stay, there is no better way to do so than by using the Hop-on Hop-off Gozo sightseeing bus tours.
Virtually every point of interest on the island of Gozo is covered by Hop-on Hop-off Gozo. With around 20 stops on the route, you can see it all or just those points that really interest you or have time for. Among the amazing places you will visit are The Ggantija Temples (the name derives from the Maltese word for giant), which are older than Stonehenge or the Pyramids, the picturesque Mgarr Harbour, the imposing 900-year-old citadel in Victoria and the stunning cliff coastline at Dwejra (which was once the site of the late and famous Azure Window Gozo which now lies under the deep waters of the Mediterranean).
The Hop-on Hop-off Gozo buses are equipped with nine multi-lingual commentary channels which give details on history and fascinating facts relating to each point of interest.
Combining Hop-on Hop-off Gozo with Hop-on Hop-off Malta will allow you to see both Islands hassle free and at your leisure. We also suggest combining the tour with Fernendez Gozo and Comino Cruise so you get to see the Island from land and sea.
Top Ten
People also visited...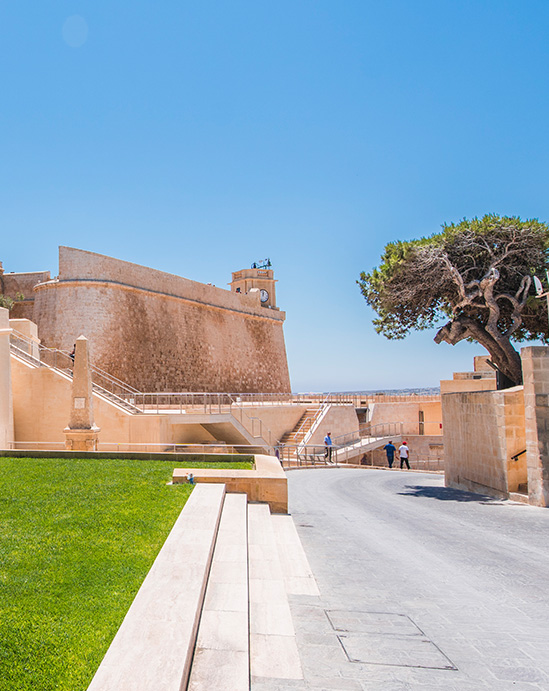 We're sorry, but we currently do not have any upcoming excursions for: Hop-on Hop-off Gozo.
This tour's places of Interest