Hop-on, Hop-off Malta bus tours
Where we'll go
All the main cities, towns, historical sites & landmarks in the North and South of Malta
Price Includes
Tour of North and South of Malta
Hop-on Hop-off North and South Malta. The Malta Sightseeing Hop-On Hop-Off Malta bus is a great way to see the highlights of Malta's history and culture. It allows you all the convenience to travel around Malta at your leisure seeing the best Malta has to offer without the rush of keeping to a bus schedule. With more than forty points of interest between them, both the North and South routes are guaranteed to satisfy your 'to see list' in Malta. You will enjoy the freedom of seeing what you want for as long as you want without the hassle of finding locations. On each route, the buses are equipped with nine multi-lingual commentary channels which will provide you with historical background and interesting facts at all the sights.
The Malta Hop-on Hop-off Bus map is very comprehensive. The North route visits, among many other places, the famous Mosta Church (reputedly supporting the third largest unsupported dome in the world), the Valletta Waterfront, The Mdina main gate, the Ta' Qali crafts village, the Sliema and St. Julian's seafronts and many more. The Hop-on Hop-off bus South routes stops include the Tarxien Temples and Hypogeum, the famous Blue Grotto, Marsaxlokk fishing village, the Valletta War Museum and Fort St.Elmo, just to name a few.
Sightseeing should be fun and exciting but not stressful.  Hop-On-Hop-Off Malta delivers just this.  When you've tried Hop-on Hop-off North and South Malta why not go on a Hop-on Hop-off in Gozo?  You'll love it too!
Top Ten
People also visited...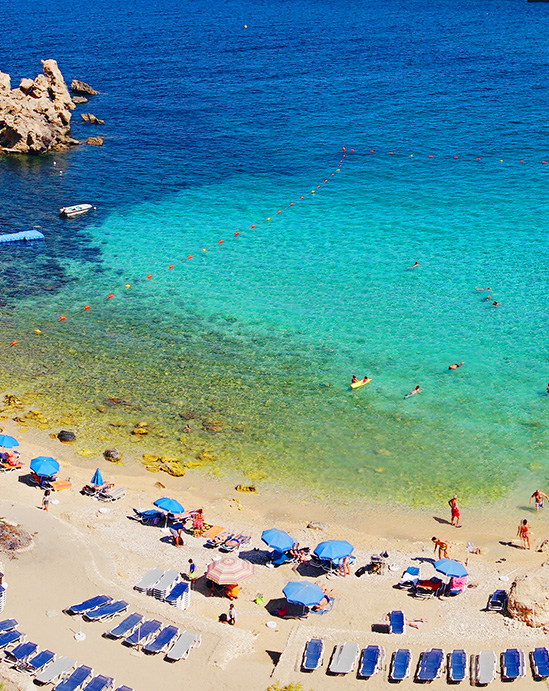 We're sorry, but we currently do not have any upcoming excursions for: Hop-on, Hop-off Malta bus tours.
This tour's places of Interest