Malta's Hidden Coastal Walk Experience
Where we'll go
Visiting Gnejna area, a small bay in North-West of Malta
Walk along the rugged coast
Explore the turquoise sea and massive rock formations
Stunning views of the surrounding beaches and the area
Price Includes
Professional English speaking tour guide
2hrs Guided tour around the Gnejna Bay
Discovering secluded beaches and unique Mediterranean flora
Possibility to swim
About  – Malta's Hidden Coastal Walk Experience
Malta is blessed with a wealth of coastal scenery that makes walking a delightful experience.  We will take you on a little-known coastal walk which starts from Gnejna Bay in the North-West of the island.
While popular with many Maltese who live nearby, of the three neighbouring bays in the area (the other two being Golden Bay, Ghajn Tuffieha Bay), Gnejna is easily the least frequented by tourists.  We will wander along the coast with the turquoise sea to one side and massive rock formations on the other to isolated little rocky cove beaches.  Along the way you will see flora quintessentially Mediterranean with their distinctive fragrances that will surely help you remember your time in Malta for years to come.
Amazingly, even here, in this isolated part of Malta, history can still be found by way of the 17th century Lippija Tower high on a Limestone bluff looking down at the Bay.
It is one of the many watch towers that circle the coast of Malta which acted as an early warning against invasion or pirate raids in the past.  The imposing tower along with the surrounding limestone cliffs, terraced hills and azure sea all create a feast to the senses.
Notes:
Price is per tour and is inclusive of taxes, for upto 8 participants
Private transfer to and/or from accommodation to Private Tour starting point can be organized at an extra charge
If you require a tailor made tour, you can contact us and we will be delighted to create a tour to meet your exact expectations
Top Ten
People also visited...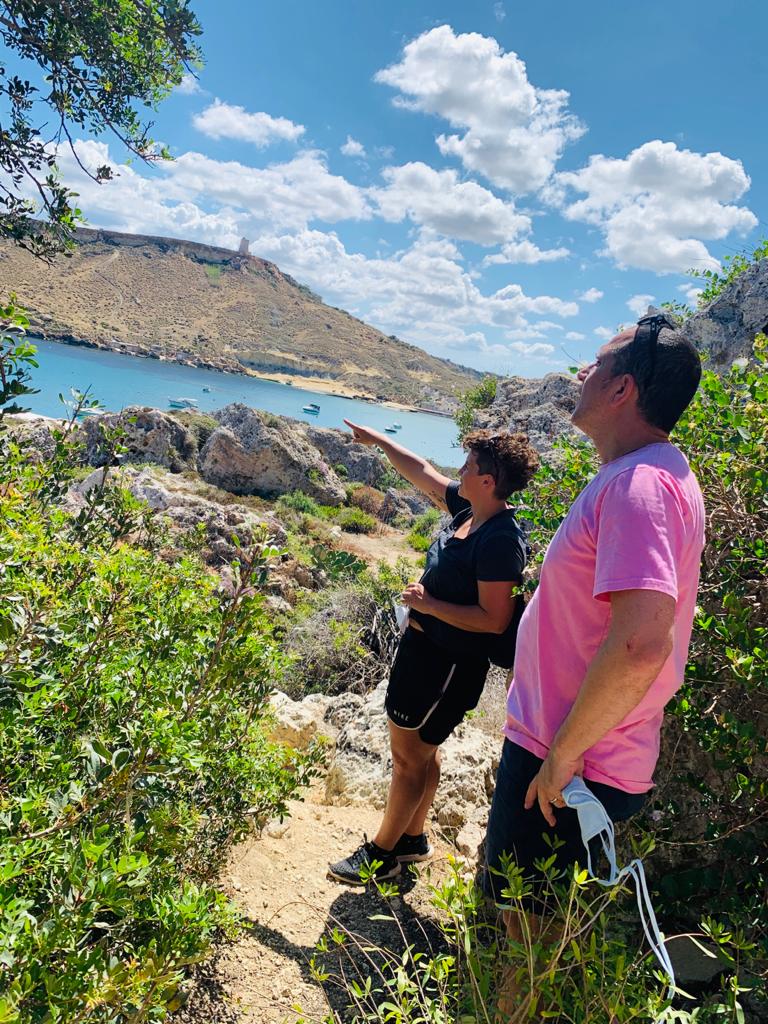 We're sorry, but we currently do not have any upcoming excursions for: Malta's Hidden Coastal Walk Experience.