Marsaxlokk & Blue Grotto Tour
Where we'll go
Masrsaxlokk fishing village
Blue Grotto (boat trip optional)
Price Includes
Professional tour guide
Return transport by coach
Malta's Marsaxlokk & Blue Grotto. The South of Malta has so much to see and do. This tour will take you to the quintessential Marsaxlokk fishing village with its seaside baroque church and tiny fishing 'Luzzu' and 'dghajsa', the traditional colourful boats of Malta. Marsaxlokk is also popular for its wonderful markets, the large fish and goods markets, the largest of which is held on Sundays. Roam the seaside market and buy gifts or some delicious Maltese fresh fish or produce or souvenirs for your friends. Soak up the vibe of this vibrant village.
Next, we will head to the sensational Blue Grotto. This is a system of caves of exceptional beauty. The largest cave (the Blue Grotto) has a thirty metre rock arch covering the cave and rising above the deepest blue waters, making the whole scene breathtakingly beautiful. You can take an optional 'frejgatini' boat to view all the caves and see close-up the magnificence created by the interplay between the bright sunlight and the phosphorescent colours of the submerged flora and the deep dark shade of blue of the sea. If you place your hand under the water in the Blue Grotto cave, you will actually see it glow blue like a pale fluorescent light.
To cap off an already amazing trip, we will stop off on the way back in the typical Maltese village of Siggiewi with its ornate baroque church dominating a picturesque piazza. Here you will get a feel of what everyday village life is like for the Maltese people.
If you are a lone traveller, you can choose to book a Hop-on Hop-off bus for both Malta & Gozo with us. Click here to view details and to book your ticket.
Top Ten
People also visited...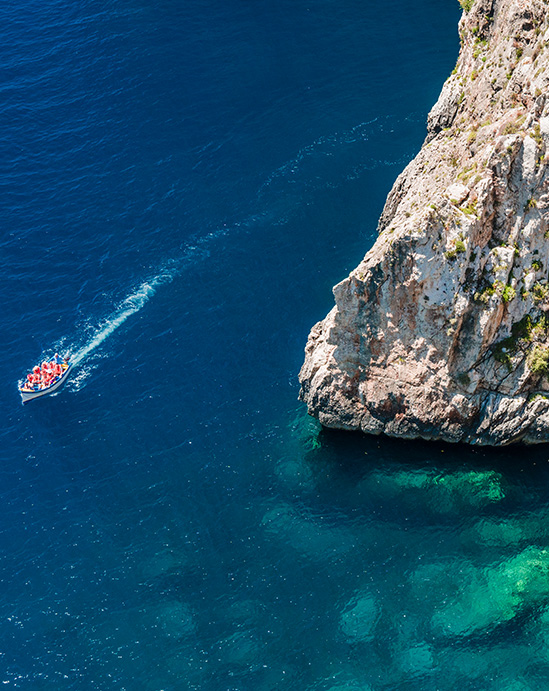 We're sorry, but we currently do not have any upcoming excursions for: Marsaxlokk & Blue Grotto Tour.
This tour's places of Interest