3 Cities & Temples Tour
Where we'll go
Tarxien Temples
Drive through the city of Cospicua
Vittoriosa walk around
Senglea promenade
Price Includes
Professional tour guide
Tarxien Temples entry ticket
Return transport by coach
Three Cities & Tarxien Temples. It is said of Malta that it has more history per square kilometres than any place in the world. Well the Three Cities of Vittoriosa, Senglea and Cospicua can claim the same per square metre. It is staggering just how much there is to see in this area which lies at the heart of Malta.
Site of the Great Siege, Vittoriosa Malta saw one of the most pivotal battles fought in the history of the Mediterranean and many claim one of the most miraculous. See the Three Cities and your imagination will come alive with images of this battle. The crowning glory of the Three Cities is undoubtedly Fort St Angelo, the monstrous sized fort at the head of the Vittoriosa peninsula. The fort juts out deep into Grand Harbour offering 360 degree views of Valletta, the Three Cities and the finest deep water harbour in the Mediterranean, if not the world, The Grand Harbour.
Nearby is the UNESCO World Heritage Listed site of the Tarxien Temples, which is one of the many megalithic temples of Malta. Older than the Pyramids in Egypt, the Tarxien Temples date back to 3100 BC and consist of three separate but connected temples which are the most intricately decorated of any of the megalithic temples of Malta. If you love ancient history or if you want to tell your friends you've been to one of the oldest free standing human structures on earth, you'll want to visit the Tarxien Temples.
If you are a lone traveller, you can choose to book a Hop-on Hop-off bus for both Malta & Gozo with us. Click here to view details and to book your ticket.
Top Ten
People also visited...
Reviews
The tour was very interesting and the guide was very clear and well-prepared.
-Laura Cioni, 42, Italian
The tour was truly interesting.
-Maria Antonietta Farinato, 25, Italian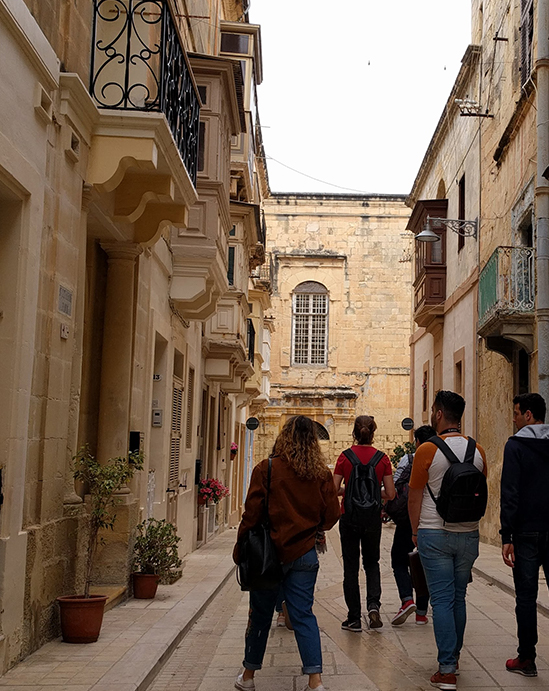 We're sorry, but we currently do not have any upcoming excursions for: 3 Cities & Temples Tour.
This tour's places of Interest