uniqueLY Malta Tour
Where we'll go
Is-Serkin Pastizzeria, Rabat
Chapel of Our Lady, Bingemma
Victoria Lines, Fort Bingemma
Sandy Beach, Ghajn Tuffieha Bay
Spectacular sunset next to Ghajn Mixkuka Tower, Ghajn Tuffieha Bay
Wear comfortable clothes & walking shoes
Price Includes
Professional tour guide
Traditional Maltese pea & cheese cakes
Half day coach in Malta
With only the population of a medium sized British city, Malta possesses an abundance of unique sights and experiences that is startling. This little nation has its own culture, language, cuisine, history and topography that sets it apart from its neighbours. It's not easy to understand how Malta ticks but it is well worth the effort to dig deeper than visiting the usual tourist sights. Despite having seen upward of thirty occupying nations passing over it, the country has maintained aspects of a free-spirited island culture that continues to entice visitors to its shores. From the love of food and family, to the devotion to their long Christian faith, the Maltese are lovers of life and are steadfastly patriotic. It is also true that few nations in the world have seen their very geography influenced so greatly by history than Malta. From the intriguing Victoria lines which span the breadth of the north of Malta to the imposing fortifications of Grand Harbour or indeed the deforestation that arose from empires building mighty naval fleets. If you wish to see Malta's amazing uniqueness, this is the perfect choice to help you unpeel the many layers that make up this entirely unique Mediterranean nation.
If you are a lone traveller, you can choose to book a Hop-on Hop-off bus for both Malta & Gozo with us. Click here to view details and to book your ticket.
Top Ten
People also visited...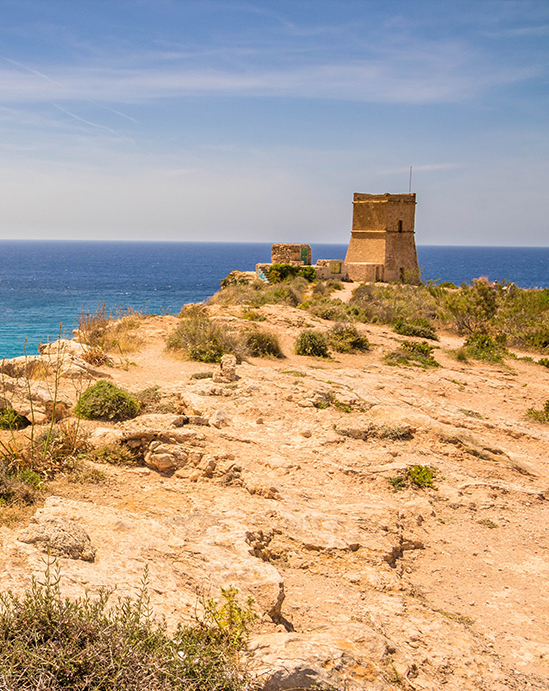 We're sorry, but we currently do not have any upcoming excursions for: uniqueLY Malta Tour.
This tour's places of Interest