North of Malta Tour
Where we'll go
Salina Catacombs
Walk to Red Tower
Visit Mellieha Sanctuary
Selmun Palace
Xemxija Roman beehives
Free time in Bugibba
Price Includes
Professional tour guide
Return transport by coach
Malta's north is made up of steep rugged hills and ridges of granite and limestone towering over cultivated valleys and everywhere glimpses of the stunning Mediterranean. This makes for a unique beauty that impresses every visitor. This undulating elevation creates endless numbers of vistas and photo taking opportunities so you can show your friends at home what a Mediterranean island is really like.
As well as impressive scenery, we also show you some of Malta's hidden treasures that are somewhat off the beaten track such as the well-preserved Salina Catacombs which are from Roman times, when Salina was Malta's largest Roman harbour. Staying with things Roman, we visit the curious ancient Roman beehives of Xemxija.
Atop one of Malta's highest ridges is the Red Tower (so called because of its red stone). We walk to this tower to admire the views of the valley below and the other ridges and the cliffs of Gozo in the distance. The Red Tower often appears from the distance to be floating in the night sky, as the floodlit tower sits upon the darkened ridge.
We also visit the fortress like Selmun Palace which was built in the 18th century to ransom and house Christians who had been taken into slavery by Barbary Corsairs. This ornate palace gives you a real feel of the struggles of a Mediterranean island in a time of piracy. Before heading back you'll have some time in the resort of Bugibba to walk the promenade, have a drink or do a spot of shopping.
If you are a lone traveller, you can choose to book a Hop-on Hop-off bus for both Malta & Gozo with us. Click here to view details and to book your ticket.
Top Ten
People also visited...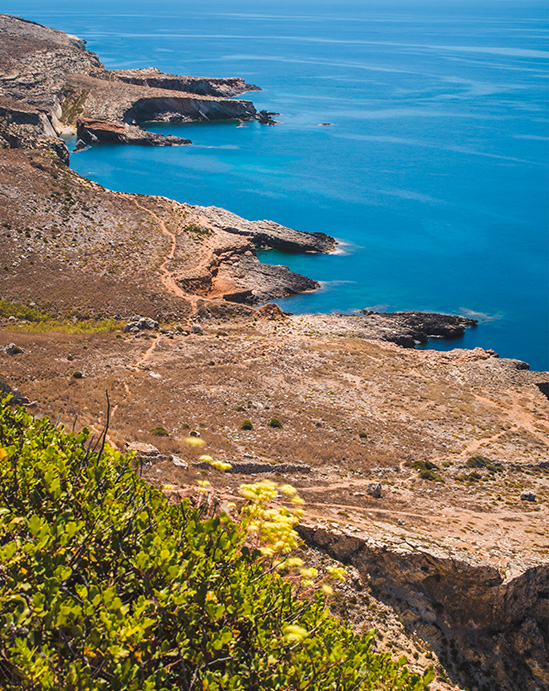 We're sorry, but we currently do not have any upcoming excursions for: North of Malta Tour.
This tour's places of Interest