Off The Beaten Track Malta Tour
Where we'll go
Bahrija Cliffs
Fomm ir-Rih
Wardija ta' San Gorg - Bronze Age fortified settlement overlooking the sea & islet of Filfla
Dingli Cliffs
Wear comfortable clothes & walking shoes
Price Includes
Hiking guide
Half day coach in Malta
Off The Beaten Track. It's surprising but true, there are stunningly beautiful places in Malta that are so remote that few people, even amongst the Maltese, know of them.  There are isolated, unspoilt stretches of cliff-lined coastline which are discovered and explored only by the most intrepid of visitors. While this is a shame on one hand, it has allowed for the sites to remain spectacular in their virgin form allowing those few who venture to see them to gain a greater reward.
If this appeals to you then this is the tour for you. Led by avid hiking guides, who themselves have a passion for the Maltese countryside, you'll experience the very best that the Maltese countryside has to offer from spectacular cliffs, remote and dazzling saltpans, cliff top high crags and bays to building sized boulders sitting precariously on hillsides or sitting on the flat clifftops. It truly seems like a land of giants or an otherworldly set straight out of a science-fiction movie. Additionally, like everything else in Malta, it's impossible to separate history from the countryside, so we will show you a former Bronze Age Fortified Settlement overlooking the spectacular Dingli Cliffs. Come and experience it all with us.
If you are a lone traveller, you can choose to book a Hop-on Hop-off bus for both Malta & Gozo with us. Click here to view details and to book your ticket.
Top Ten
People also visited...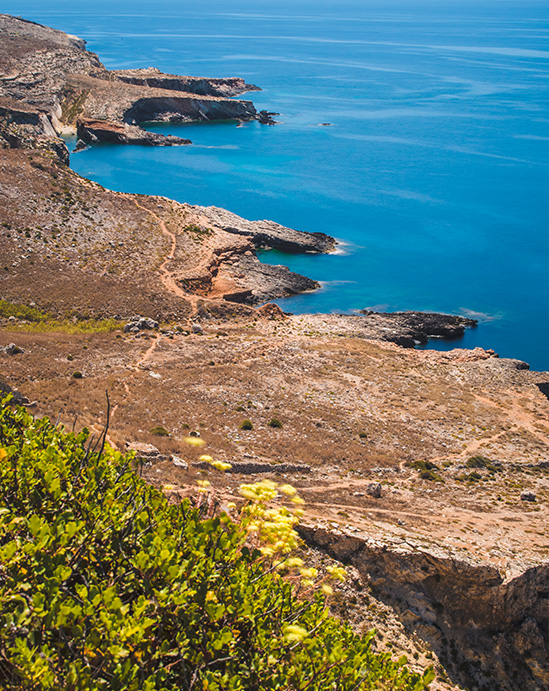 We're sorry, but we currently do not have any upcoming excursions for: Off The Beaten Track Malta Tour.
This tour's places of Interest