Rocky Beach Peter's Pool
Where we'll go
Swimming trip to Peter's Pool
Time for swimming & sunbathing
Price Includes
Rep
Return transport by coach
Peter's Pool Rocky Beach is a tricky to find hidden treasure in the south of Malta that that will not fail to impress.
If you have never experienced swimming from a rocky beach in the Mediterranean, Peter's Pool is certainly a great place to start. The dazzling white rock contrasts superbly with the clear blue water making this cove so pleasing to the eye. If you love diving off the rocks you will soon discover that this rocky beach in Malta is ideal. It has high flat rock surrounding deep blue water that on a summers day looks like a pane of glass, giving the cove a fantasy like quality. The only things missing are the mermaids.
The water here is so enticing that it seems to dare you not swim. And if you like a bit of a thrill, Peter's Pool is one of Malta's favourite places to dive from the rocks with the locals. It has diving heights to suit all enthusiasts.  The area is also superb for snorkelling as the clear water offers excellent visibility and once you have had your fill of these more physical leisure activities you can relax and soak up some Mediterranean sun. We're sure you will love Peter's pool and we will get you there hassle free with our representative on hand to help with any of your travel needs and to give you guidance on how to get the most of your trip.
Peter's pool in the South of Malta is without doubt one of Malta's most superb swimming destinations. The small bay looks like Moby Dick took a giant bite out of the dazzling white limestone coast, creating unparalleled vantage points for the daring (and not so daring) to take a plunge into the enticing turquoise water. You'll have time to admire the intensity of the scene as well as to swim, snorkel and sunbathe on glorious rock. For anyone who adores good seaside fun, this is the place for you.
If you are a lone traveller, you can choose to book a Hop-on Hop-off bus for both Malta & Gozo with us. Click here to view details and to book your ticket.
Top Ten
People also visited...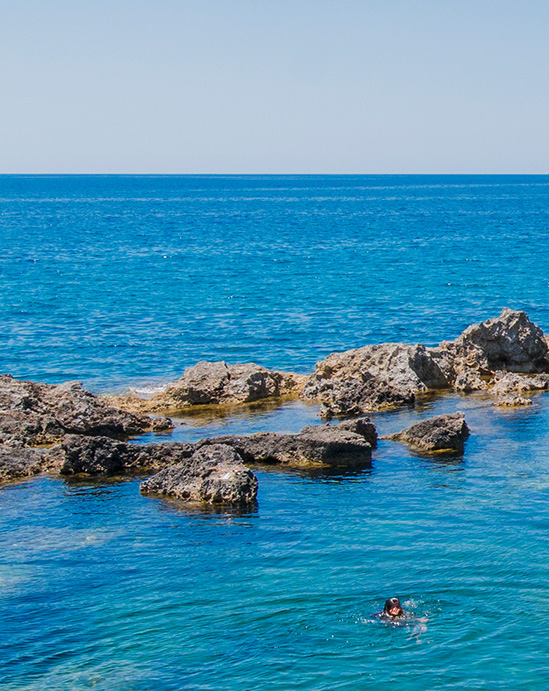 We're sorry, but we currently do not have any upcoming excursions for: Rocky Beach Peter's Pool.
This tour's places of Interest