Trekking in Malta
Where we'll go
Price Includes
Trekking guide
Information slip with walk details
Return transport by coach
If trekking is your thing, then trekking in Malta's countryside is for you, not just because of the numerous idyllic vistas that crop up all over the islands, but also because the countryside is packed with historical sites. Whilst walking in the countryside you will come across hidden catacombs, megaliths, ancient Roman remains, glistening honey-coloured saltpans cut into the virgin rock, or mysterious geological formations.
The North coast has some of the best treks in Malta with spectacular rock formations that must be seen to be appreciated. You could be forgiven for thinking that giants once lived along the coast with building-sized rocks teetering on cliff ridges and immense smooth, white, limestone boulders with perfectly cut lines giving the impression that they were cut by a sculptor – each one a natural work of art.
A Malta walking tour will show you the variety of Mediterranean fauna found in the countryside and the fragrant wildflowers which endow every other field in the spring. During the winter, the valleys and hills of the north are surprisingly green for a Mediterranean island. We choose the absolute best walks in Malta to give you the most varied and exciting experience possible, so by the end of the trek you'll experience the delights that trekking in Malta gives.
If you are a lone traveller, you can choose to book a Hop-on Hop-off bus for both Malta & Gozo with us. Click here to view details and to book your ticket.
Top Ten
People also visited...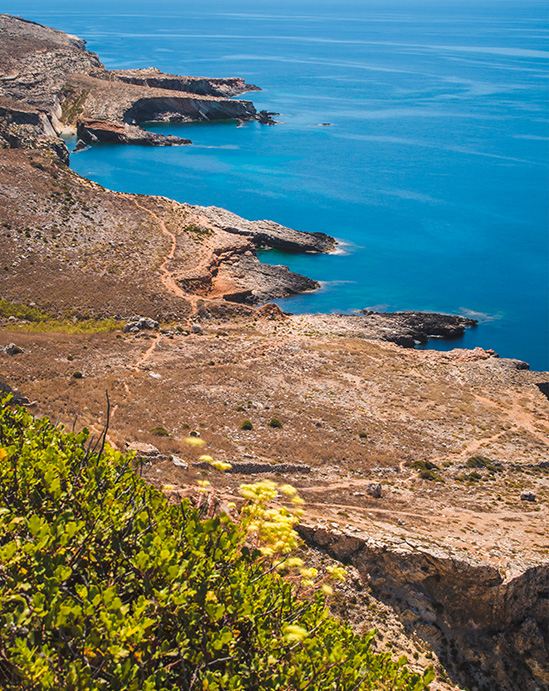 We're sorry, but we currently do not have any upcoming excursions for: Trekking in Malta .
This tour's places of Interest